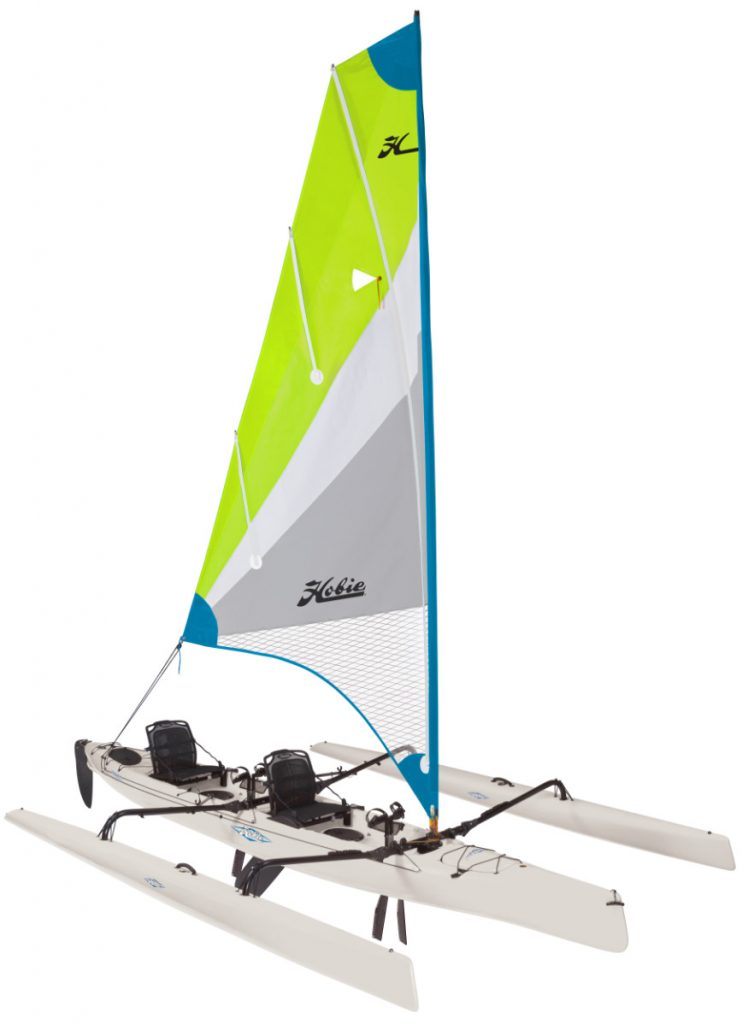 Price $8,299
Specifications
Crew: 1-2
Drive:  (2) Miragedrive 180 w/Kick-up Fins and Arc Cranks
Length: 18′ 6″
Ama Length: 13′ 4″
Width: 30″
Width w/ Amas In: 4′
Width w/ Amas Out: 10′
Mast Height: 18′
Sail Area: 90 sq ft
Capacity: 600 lbs
Fitted Hull Weight: 124 lbs
Ama Weight: 2 @ 22 lbs
Fully Rigged Weight: 190 lbs
MirageDrive® Weight x 2: 6.6 lbs
Hull Construction: Rotomolded Polyethylene
Looking for a super-fun multisport boat for two? Meet the Hobie Mirage® Tandem Island. In its most elemental form, the Tandem Island is a super-fast, two-person kayak. But attach the aka crossbeams, the ama floats and the two-piece carbon fiber rig and sailing kit (all included), and you and your partner will be flying across the water, powered by a roller-furling, boomless mainsail. Both cockpits have steering and sail-control lines, making the Tandem Island ideal for partners of all abilities. And the boat's generous storage space and carrying capacity means that your adventure potential is huge.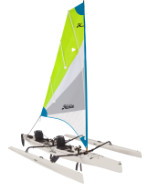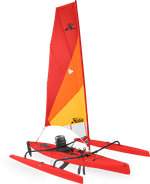 STANDARD FEATURES
Two Miragedrive 180 w/Kick-up Fins and Arc Cranks
Twist and Stow Rudder w/ Large Sailing Blade
Adjustable High Back Padded Seats w/ Inflatable Lumbar Supports
Fully-Retractable, Kick-Up Centerboard
Patented Roller-Furling Sail with Battens
Two-Piece Carbon Fiber Mast
Deck-Mounted crossbars
Easily Retractable and Removable Amas
Two 2-piece paddles w/ On-Aka Storage
Dual Steering Controls in Front and Rear Cockpits
Dual Rudder Deploy and Retract Controls in Front and Rear Cockpits
Two Molded-In Rod Holders
Rear Cargo Compartment with Bungee® Tie-Downs
Large Bow Hatch
Three 8" Twist and Seal Hatches (patent pending) w/Gear Bucket
Four Mesh Stowage Pockets
Four Cup Holders
All Lines and Hardware Plus Harken Blocks
All colors, graphics and specifications of all models are subject to change without notice.
Mirage Pedal Kayaks
Mirage Pro Angler Fishing Kayaks


Mirage Islands