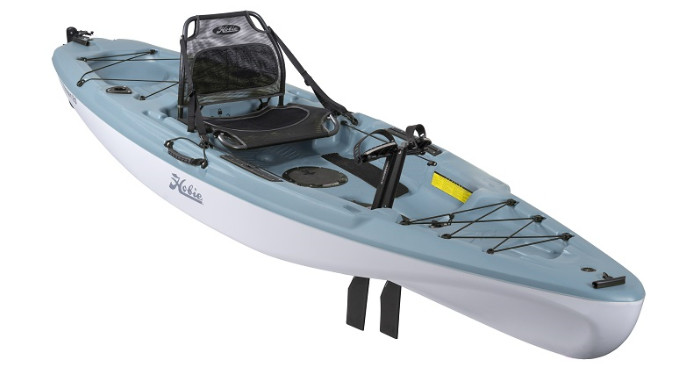 PRICE  $1,869
SPECIFICATIONS
Crew: 1
Drive:  Miragedrive GT w/Kick-up Fins
Length: 12'
Width: 34"
Capacity: 400 lbs
Fitted Hull Weight: 73 lbs
Fully Rigged Weight: 83 lbs
Hull Construction:  Thermoformed Polyethylene
The 12-foot Mirage Passport takes you where you want to go with ease and world-class authority with pedal propulsion. When you're not relaxing in the Passport's breathable mesh seat, a wider cockpit area with EVA floor padding provides a stable platform for standing and stretching your legs or casting a lure. There's plenty of real estate to stash equipment on the bow or stern cargo areas and more below deck access through the center 8" Twist-n-Seal hatch. Anglers will be happy that the Passport 12 has a transducer cavity and scupper for simple install of your favorite fishfinder and a Power-Pole® Micro bracket indent to mount your favorite shallow water anchor. Additional features include steering system with stowable rudder, two fishing rod holders, accessory tracks, and under seat and gunnel tackle storage.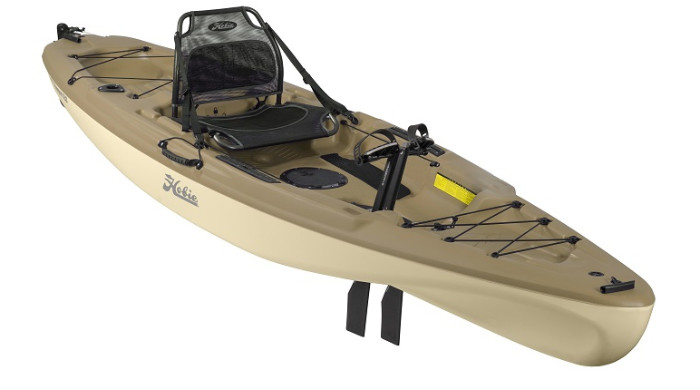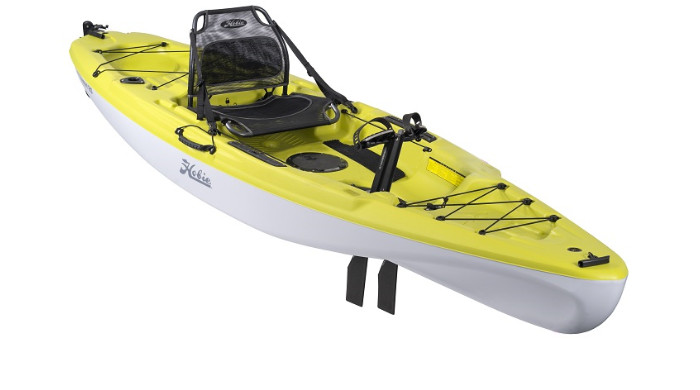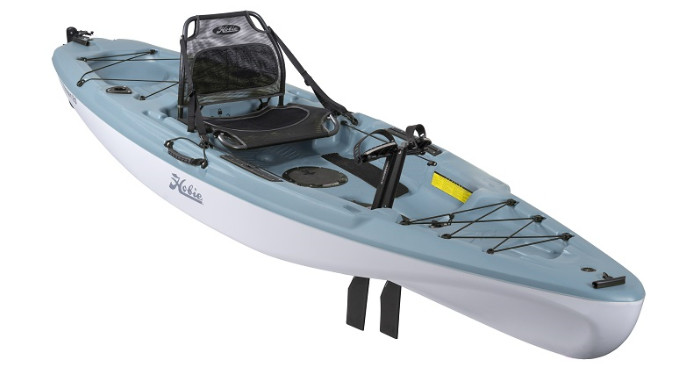 STANDARD FEATURES
Bow Storage with Bungee ®
Forward Accessory Mount
Rod Caddies
Miragedrive GT w/Kick-up Fins
H-Bar Ready
Accessory H-Track Mounts
Accessible Tackle Storage
EVA Padded Standing Platform
8" Twist and Seal Hatch
Rudder Control
Suspended Mesh Aluminum Frame Seat
Two Rod Holders
Aluminum Two-Piece Paddle
Power-Pole ® Micro Mounting Pad
Carrying Handles
Stowable Rudder
All colors, graphics and specifications of all models are subject to change without notice.
Mirage Pedal Kayaks
Mirage Pro Angler Fishing Kayaks


Mirage Islands