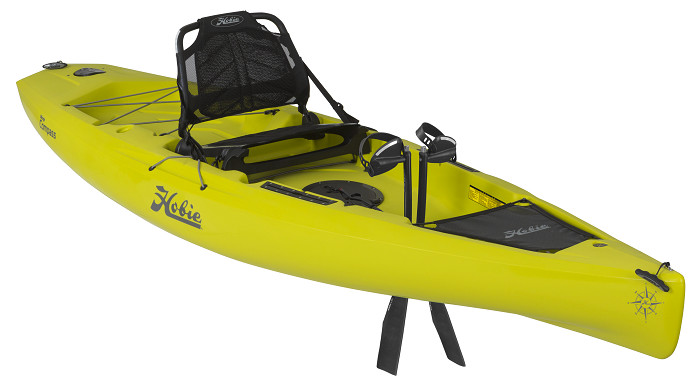 PRICE  $2,599
CAMO PRICE $2,749
SPECIFICATIONS
Crew: 1
Drive: Miragedrive 180 w/Kick-up Fins
Length: 12'
Width: 34"
Capacity: 400 lbs
Fitted Hull Weight: 68 lbs
Fully Rigged Weight: 87 lbs
Hull Construction: Rotomolded Polyethylene
Set your course with the new Mirage Compass, the newest addition to Hobie's fleet of award-winning kayaks.
Simplicity defined, its time-tested MirageDrive 180 pedal system with Glide Technology moves you easily through the water forward or reverse.  Patented Kick-Up Fin Technology takes the worry out of kayaking in shallow, structure-filled waters by automatically retracting upon impact- logs, kelp, shallows, rocks- no problem.  Outfitted with a breathable mesh seat, the Compass offers maximum stability and an oversized cockpit and flat deck for standing. A sharp turning radius makes it nimble in tight quarters, yet able to speed over open water in stealthy fashion. Fishing features include molded-in rod holders, H-Track accessory mounts and a transducer cavity ready for you to install a Lowrance® fishfinder.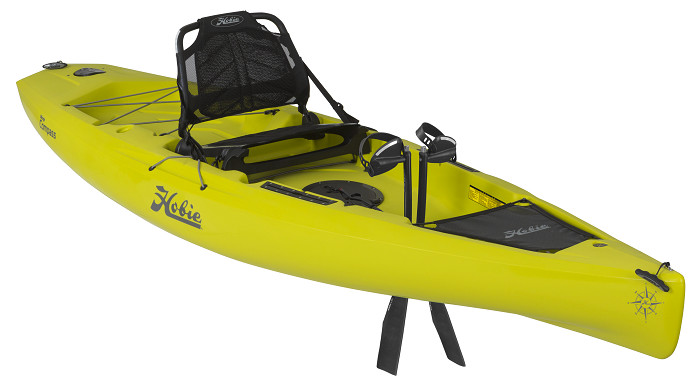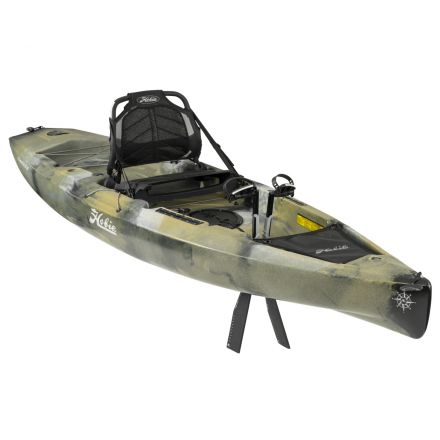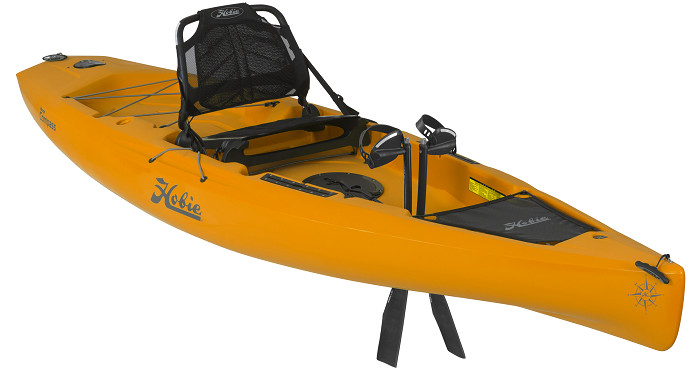 STANDARD FEATURES
Carrying Handles
Excellent Hull Performance
MirageDrive 180 pedal system with Kick-Up Fins.
Under Seat Tackle Storage
Accessory Ready
Drink Holder
Optimal Seating Design
Easy Steering System
Storage Abounds
Two Rod Holders
H-Track accessory mounts
All colors, graphics and specifications of all models are subject to change without notice.
Mirage Pedal Kayaks
Mirage Pro Angler Fishing Kayaks


Mirage Islands