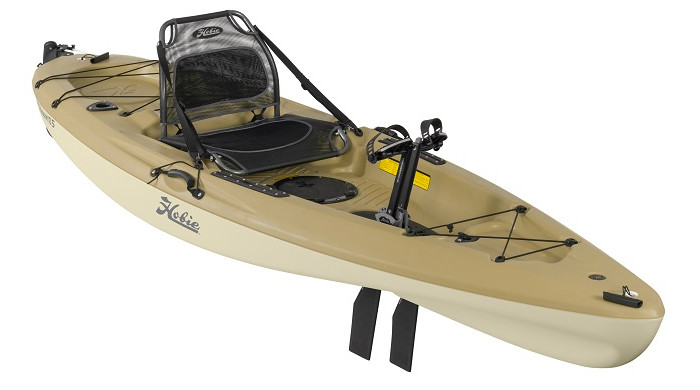 PRICE  $1,649
SPECIFICATIONS
Crew: 1
Drive:  Miragedrive GT w/Kick-up Fins
Length: 10.5'
Width: 34"
Capacity: 325 lbs
Fitted Hull Weight: 65 lbs
Fully Rigged Weight: 75 lbs
Hull Construction:  Thermoformed Polyethylene
Hobie is world renowned for designing pedal kayaks that are fun and functional. We've been at it for over 20 years. Newly upgraded to the MirageDrive with Glide Technology and Kick-Up Fins, we make it possible to reach isolated beaches and remote waters. We bring you closer to nature and further from the hustle and bustle. The Passport takes you anywhere you want to go with ease and world-class authority. Every feature is designed with your entertainment in mind. Sail open water or fish the flats. We made sure you can do both thanks to the vertical accessory tube and molded in rod holders. Dual mounting tracks keep your accessories within reach while the 8" Twist-n-Seal Hatch will keep them dry. The easy-to-use steering system and simplified version of our twist-and-stow rudder puts navigation at your fingertips and a smile on your face.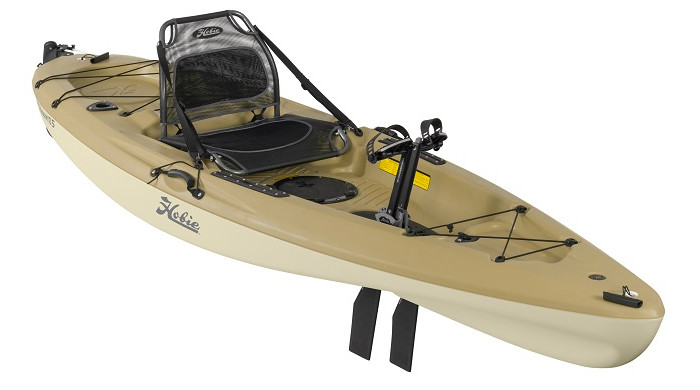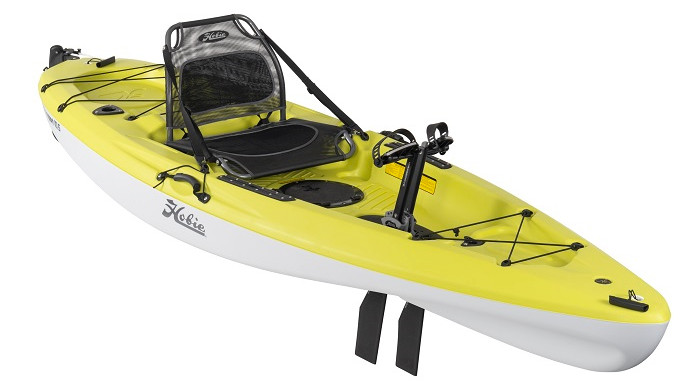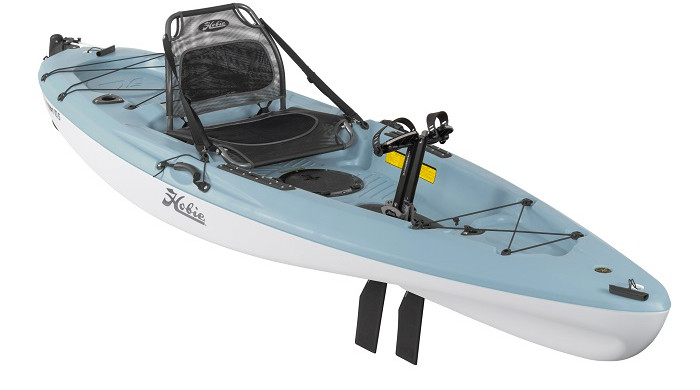 STANDARD FEATURES
Bow and Stern Cargo with Bungee
Sail and Bimini Vertical Accessory Tube
MirageDrive with Glide Technology (GT) and Kick-up fins.
8" Twist-n-Seal Hatch
Two Accessory Mounting Tracks
Aluminum Two-Piece Paddle
Suspended Mesh Aluminum Frame Seat
Cargo Scuppers for Hobie Cart and Hobie Livewell
Two Rod Holders
Steering System with Stowable Rudder
All colors, graphics and specifications of all models are subject to change without notice.
Mirage Pedal Kayaks
Mirage Pro Angler Fishing Kayaks


Mirage Islands