We have a wide selection of artificial baits and lures to fish the water column from top to bottom. Our baits have proven results and are recommended by the Captain! We offer artificial scent released baits that outfish live bait. We also have frozen bait.
Check out the new Coastal category from Rapala, a line-up of new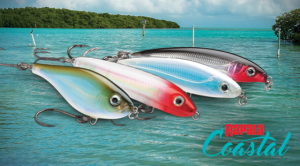 inshore, near-shore and offshore tackle. For those wanting to go offshore – check out our trolling, jigging and bottom fishing section from butterfly jigs to Orca topwater.
Come visit us when you are on the Island to get the "know how" from those who know how to fish!  Learn how to fish like a local.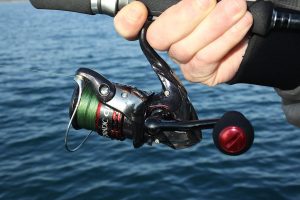 We are a top shelf Shimano and G.Loomis dealer. Our Inshore series of rods offers anglers a lightweight, sensitive rod with the necessary actions and lengths for catching game fish on the flats. From trout to tarpon we've got you covered.
St. Croix - In stock now!  We have a large selecton of St. Croix's MOJO - ICAST product of the year in 2018, AVID, Triumph and Tidemaster rods - inshore to surf.
We also carry Star Rods Known as the rods that break IGFA World Records. They are tough, high quality, durable rods designed for the discriminating fisherman or woman.
We carry custom combos for all your needs. Spinning, baitcasting, inshore, offshore we've got the REEL deal. Let us help you select the perfect rod and reel for the species of fish you want to catch! Inshore, Offshore, Flats or Surf.