The Pro is the exact shape as the popular Ace only in a different construction. The Pro takes a very simple and clean approach ascetically while holding nothing back in durability and performance. You can expect the same rock solid construction in the Pro that Zap has built it's reputation for over the last 30 years making skimboards.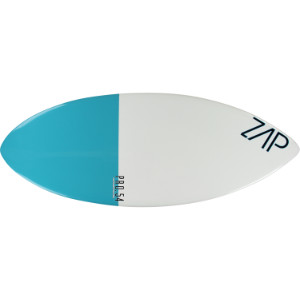 SPECIFICATIONS
Build Material: Composilite
Finish: Tuff Coat Gloss
Resin: Polyester
All colors, graphics and specifications of all models are subject to change without notice.
Paddle Boards
Wave Skater
Body Boards
ZAP Skimboards