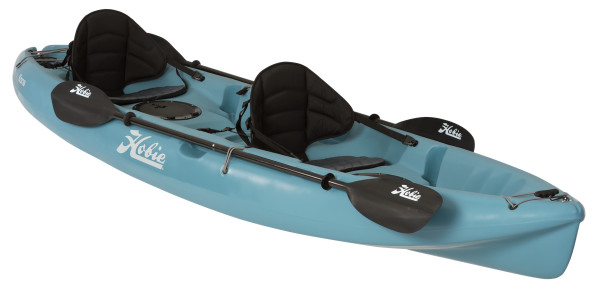 2020 Model
PRICE  $1,399
Specifications
Crew: 1-2
Length: 11' 6"
Width: 34"
Capacity: 425 lbs
Fitted Hull Weight: 68 lbs
Fully Rigged Weight: 78 lbs
Hull Construction: Rotomolded Polyethylene
The Hobie Kona is a classic crossover paddle kayak.
In two-person configuration, it provides a stable ride and snappy, spin-in-a-second performance; when paddling alone, the boat's molded center seat keeps the boat well trimmed and responsive. The Kona's rotomolded polyethylene hull couples a wide beam with a relatively short waterline, delivering the responsive, stable performance usually found on longer boats. Carrying handles and on-hull paddle storage simplify portaging, and the deluxe, adjustable padded seats support your back and encourage longer excursions.
COLORS AVAILABLE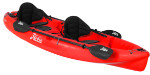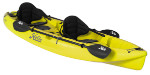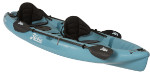 STANDARD FEATURES
Adjustable Deluxe Padded Seats
Two-Piece Paddles w/ On-Hull Storage
Cargo Area w/ Bungee Tie-Downs
Two 8" Twist and Seal Hatches (patent pending) w/Gear Bucket
All colors, graphics and specifications of all models are subject to change without notice.
Paddle Kayaks

Mirage Pedal Kayaks
Mirage Pro Angler Fishing Kayaks


Mirage Islands